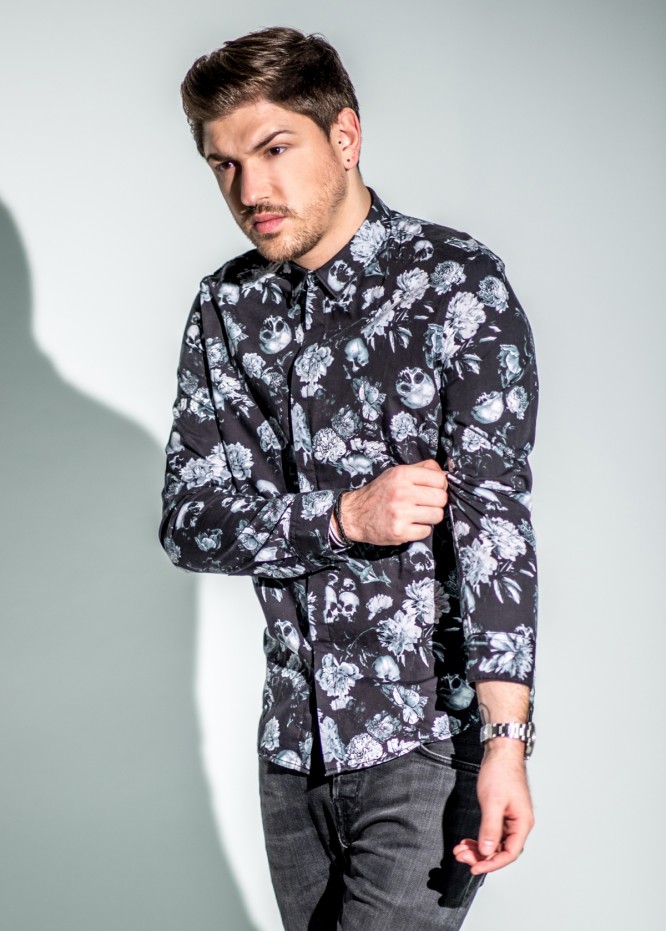 Quentin Mosimann, a double-platinum certified electro house and progressive house French DJ, tours with an innovative stage concept designed to completely shatter the mold of traditional DJ performances, creating an entirely new experience for fans.
Mosimann's stage is a 26-foot tall structure that rises and tilts to a 70-degree angle so fans can actually see the decks. When this cameacross my desk, my first question was "How?!" So we asked the innovator and DJ himself to explain why and how he built this crazy contraption-of-a-stage.
How'd you conceive of this unique stage design?
I was always so frustrated in festivals particularly to have people so far from the stage, and I wanted another way to share with them beyond music. I remembered Joey Jordison (the drummer of Slipknot band I was a fan of) and his 360° rotative drums, and I also wanted to offer a real show for ears and eyes, and let people be with me in the booth, so I imagined this stage design that rises 8 meters high and slopes 70° itself to the audience, so everyone can see my hands mixing, scratching, doing some technics. It's a way to include everyone in my set and share the pleasure of LIVE, so essential for me, what I fight for. That's why I also add my keyboard, singing and drums in the set.
How was the stage constructed and who helped to build it?
I have an awesome Belgian team, crazy guys who followed me on this! They're used to work in control rooms during big events or for David Guetta and other big DJs performances, and they managed to concretize my ideas in real. They built an hydraulic system with an engine they're controlling while I'm playing for the rising, and I control the slope with a button on my DJ booth. The first version was actually just sloping and then we improved it with the rising. Next step would be to have a hinged support to get the booth right above the audience. Let's dream BIG!
What is it like standing on it?
Quite scary actually! Fortunately, my setup is all fixed on the table so I know anything won't fall except my snapback I forget sometimes on the table lol… But when you're 8 meters high and completely 70° sloped, it's a real roller coaster sensation! I love it, with the adrenaline of the show, I really have fun. I have a security belt but I often forget to fasten it, don't tell my manager lol! But what about you coming and trying it someday? 🙂
How long does it take to set up each show?
It's a minimum 2 hours soundcheck for my team (and I thank them very much by the way for their great work!) and at least 4 people to install everything. But my team built it so it can be integrated to any usual stage so it's quite "easier" than we think. I hope I'll be able to use this full setup in every festival soon, for now we already exported it in Belgium of course, France, Switzerland and Spain. My dream is to play on it in Las Vegas or Tomorrowland someday.